Africa's Finest Hunting Expeditions

Travelling with Firearms or Bows
Travelling with Firearms or Bows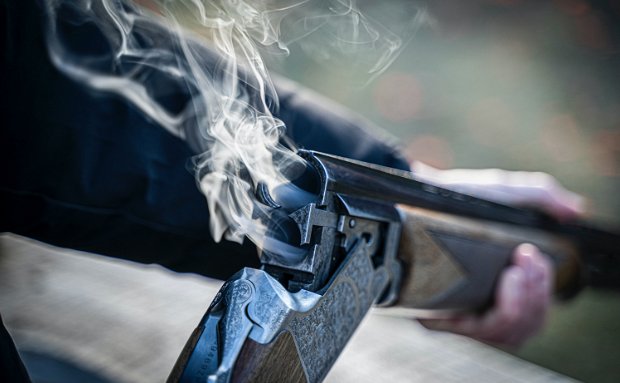 Bow Hunters
Bow Hunters do not require a temporary import permit for their bow/s into South Africa, BUT do however require a USA Customs Declaration 4457 form for their Bow/s.
Hunters traveling with Rifle/s to South Africa
South Africa requires a temporary import/export permit for firearms and ammunition when traveling to South Africa. Firearm Import/Export permits can be issued at both our international ports of entry, Johannesburg and Cape Town International Airports, or applied for before your arrival in South Africa.
Rules & Regulations for the import/export/transit of Firearm/s to/from South Africa:
You may temporarily import a maximum of four firearms per hunter, but not more than one of the same caliber.
ONLY FlySafair and SA Airlink allow the transportation of firearms domestically within South Africa. Ensure your domestic flight/s you are booked on indicating it is an FlySafair/SA Airlink flight AND NOT a SHARED CARRIER flight. The shared carrier will not honour or permit the carrying of firearms. Even if your flight indicates it's a FlySafair/SA Airlink flight, double-check it is not a shared carrier flight. please note there will be an extra baggage charge for both rifle case and ammunition case. ammunition case to not exceed 5kg/11lbs.
Rifles and shotguns will not be accepted as Checked Baggage, unless approved no less than three (3) working days prior to departure through Airlink Reservations Control Tel +27 11 451 7350/ Your Travel Agent. Rifles must be unloaded with the safety catch on, and suitably packed and accompanied by all documents legally required by the countries of departure, destination, and any stopovers.
You may only bring ammunition applicable to the firearms that you will be carrying.
No person under the age of 21 may bring firearm/s into South Africa or apply for a temporary import permit in his / her name.
The barrel, frame or action is to be marked with the same serial number.
Semi-automatic shotguns for bird hunting or a custom-made handgun/s can be bought in South Africa for hunting purposes only.
No self-protection firearm/s is allowed.
If in transit, permits are required by any passenger spending the night in South Africa while in transit to a third country. The same pre-requisites apply as to obtaining the standard temporary import permit.
Rules & Regulations for traveling with ammunition for your firearm/s to/from South Africa
ALL ammunition you are travelling with, internationally arriving/departing in/out of South Africa and within South Africa / regionally within Southern Africa on SA Airlink/FlySafair must be in a separate locked hard metal/plastic ammunition case. (No tapped cardboard boxes allowed) Ammunition is no longer allowed to be checked within checked luggage arriving in South Africa.
Ammunition will never be carried in the cabin or flight deck of the aircraft. Ammunition must be packed separately and securely from the firearm case and not in the checked bag onto final destination (Port Elizabeth/Home).
Also note a maximum of 200 rounds of ammunition is allowed per firearm/per calibre. Most airlines have a weight limit on ammunition of 5KG/11 LBS, which is approximately 140 rounds of 243 / 120 rounds of 300 Win Mag / 100 rounds of 375.